Care Care Tips
Blog posts tagged with "car wash tips"
March 26, 2014
There is still salt on your vehicle and it wants to rust. Even as the weather warms up, it is imperative that you wash the underside of your vehicle to get the last of the salt off.
October 21, 2013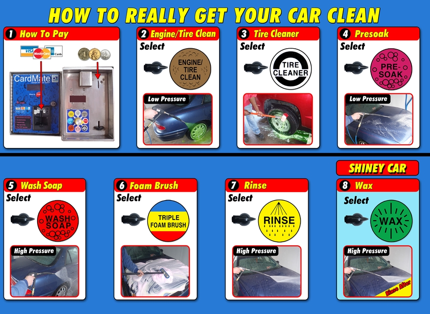 Many people are interested in how to use a self-service car wash. If you want to wash your car yourself, what options should you use and what order should you use them to get the best results?
Blog Archive
Related Topics